Reviews
Açıklama:
The Specialist  bir Amerikan aksiyon aksiyon filmidir. Filmde Luis Llosa'nın yönettiği ve başrollerinde Sylvester Stallone, Sharon Stone, James Woods, Eric Roberts ve Rod Steiger gibi ünlü oyuncular yer alıyor. İşte "Uzman" filminin özeti:
Film, eski bir patlayıcı uzmanı olan Ray Quick'in (Sylvester Stallone) hikayesini anlatıyor. Ray, bir zamanlar hükümet için çalıştığı bir patlayıcı uzmandır ve şimdi özel bir tür bomba yapma yeteneğine sahiptir. Ancak artık sakin bir hayatı sürdürmeye devam ediyor.
Ray'in hayatı, eski bir dostu olan Ned Trent (James Woods) tarafından altüst edilir. Ned, Miami'de etkili bir suç unsurunun üyesidir ve Ray'i özel yeteneklerini kullanabilmesi zorlar. Ray, bu teklifi kabul etmek zorunda kalır.
Daha sonra Ray, bir kadın olan May Munro (Sharon Stone) tarafından işe alınır. May, ailesini öldüren suçluları kurtarmak almak istememektedir. Ray, May'e yardım eder ve suçluların peşine düşer. Ancak işler karmaşıklaşır ve Ray ile Mayıs, suçun bulunduğu yerde gelen üyelerle tehlikeli bir çatışmaya girer.
"The Specialist" aksiyon dolu sahneleri, entrikaları ve Sylvester Stallone ile Sharon Stone'un performanslarıyla tanınıyor. Film, suç, intikam ve aksiyon teması işlerini ve bunların yerine gerilim dolu bir deneyim sunuyor.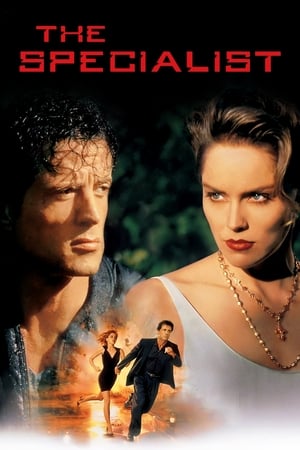 The Specialist
May Munro is a woman obsessed with getting revenge on the people who murdered her parents when she was still a girl. She hires Ray Quick, a retired explosives expert to kill her parent's killers. When Ned Trent, embittered ex-partner of Quick's is assigned to protect one of Quick's potential victims, a deadly game of cat and mouse ensues.

Sylvester Stallone

Sharon Stone
James Woods
Rod Steiger
Eric Roberts

Mario Ernesto Sánchez
Sergio Doré Jr.

Emilio Estefan

LaGaylia Frazier

Tony Munafo

Yeniffer Behrens
Rex Reddick
Jeff Bornstein
Allan Graf

Juan F. Cejas

Marcela Cardona

Brent Sexton

Alfredo Álvarez Calderón

Steve Raulerson
David Caprita

Bud Ekins
Jon Curry
Chris Conrad
Carmen More
Victoria Bass

Mario Roberts
Antoni Corone

Carl Ciarfalio

Jeffrey L. Kimball

Jerry Weintraub

John Barry

Alan E. Muraoka

Mark De Alessandro
Steve Barron
Allan Graf

Luis Llosa
Susan Ekins

Tony Munafo

Steven Lambert

Donna Evans
John Gallagher

Kent H. Johnson
Taglar